Simple design is a complex process. We simplify it by focusing on Challenges and Solutions followed by building functional user interfaces that keep the audience at the center with our website design services.
We say the discovery is at the center of ingenuity. We learned a little dash of crazy mixed with great discipline, creates masterpieces – we call it "Discovery Workshop".
Benefits Of Discovery / Design First Approach
Discovery Workshop is designed to feed the engineering team, albeit not the other way round that traditionally many IT companies do.
We work with you to cut the clutter and stay focused on defining critical system features to build a product that's launch-ready.
Making the most of our engagement with an agile mindset to produce visible results – compared to the traditional way.
Before investing large sum upfront into the entire project and committing in blind, define something that's sustainable and achievable.
We work with you to define minimum launchable product so that you can prioritize investments for better ROI, allowing you to focus on growth.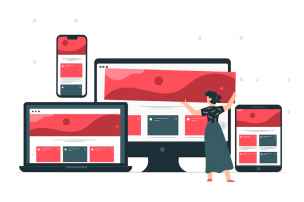 Interface
As a leading website design company, we surgically crafting beautiful pixels to create a visually appealing interface of relevant screens
Digital Experience
With our mobile app designing services, we create a functional design by carefully orchestrating interface, information, and interaction
Objective Design
We create designs that not only looks stunning but also sticks to solving the core of the problem through our mobile app design services
Design is not how it looks. But how it works. - Steve Jobs
Complex systems are easy to create. It takes a surgical approach to craft functional designs that enable users to feel good while using the web/software or an app.
As a web design company, we create simple and meaningful interfaces across screens requiring careful orchestration of all the key ingredients.
Industries We have worked with
Intrested In Lerning More About Our Service Offerings?
or you can mail us at sales@puretechnology.in