Build your own OpenAI business model with our custom ChatGPT solution!
We create your own vision using techniques such as machine learning (ML) and natural language processing (NLP). Do you need a chatbot? Photo ID. Language skills. In other words, we have the knowledge and expertise to create solutions for your specific needs.
Transform your business with AI powered solutions for GPT model
As artificial intelligence (AI) and machine learning (ML) continue to change the world, businesses are looking for solutions to help them stay ahead of the competition. AI-enabled applications such as chatbots, speech recognition, image recognition and translation are changing the way businesses interact with customers, OpenAl's ChatGPT.
At Pure Technology, we specialize in creating unique solutions based on our customers' unique needs. Our team of experts uses cutting-edge ChatGPT solutions tailored specifically to your project needs, with techniques such as machine learning and natural language processing. Whether you need chatbots, image recognition, speech recognition or translation, we have the knowledge and experience to deliver OpenAl standard solutions that will exceed your needs. Count on us to help you reach your AI goals and scale your business.
Why create a ChatGPT application?
According to a report by Precedence Research, AI Market Size in 2022
The market growth by 2030
CAGR during the forecast period
This explosive growth can be attributed to the increasing demand for AI-powered business applications that can improve performance. Reduce costs and increase customer satisfaction.
ChatGPT from OpenAI uses machine learning to generate text that resembles human speech. Our ChatGPT solution can be used to build chatbots, translation tools and more because it understands languages. Our services help companies develop unique solutions that increase customer engagement and facilitate company growth.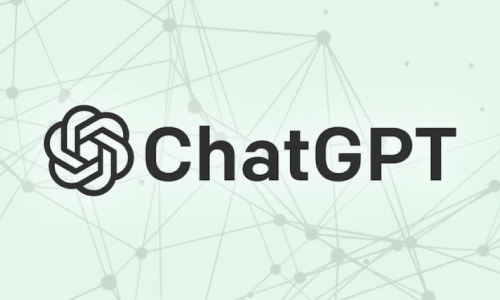 ChatGPT is a chatbot tool that engages users in conversations through natural language processing. GPT-3 is inspired by previous standards developed by OpenAl such as InstructGPT and Codex. GPT-3 is considered the best programming language in use today. AI market expected to be significantly impacted by ChatGPT
Explore the potential of GPT-based AI authoring tools to improve communication and application development
ChatGPT is a language that has been extensively trained on text using machine learning algorithms. When you ask a question, ChatGPT uses its grammar and understanding to generate answers based on patterns it learns from the texts it has studied. Many of these technologies are included.
Improve your communication skills with the interactive GPT Chatbot using this new machine learning model. Also, GPT-3 is the best tool for application development as it provides good answers based on comparative data

GPT AI Typing is trained using over 300 billion word feeds in the database. This tutorial takes you on the task of choosing from a general vocabulary and creating a good text.
By creating a GPT AI application, you can provide your users with GPT-style name recognition, answering questions, and partitioning. It can also be used to create fake A1 software, build background information and give users new inspiration for every new idea.
Unleash the power of ChatGPT with our development and consulting services
Chat GPT Consulting Services
Unlock the full potential of your business with our expert services for ChatGPT-based application development. We evaluate your ideas and offer unique solutions that will facilitate success. Enjoy the best advice with our experts at your side.
Custom ChatGPT Development
Our talented developers use in-depth ChatGPT insights to create unique solutions for your unique needs. Whether you want to improve customer service or improve business processes, we help you.

ChatBot Development
We build and implement chatbots like GPT for e-commerce and other websites to engage customers and provide a great experience. Increase productivity with our advanced chatbot services.

Voice Assistant
To provide customers with a better calling experience, we have developed a voice assistant with best-in-class features and translation capabilities. You can set reminders, make phone calls, play music, shop online and more with our multilingual assistant.

Natural Language Processing (NLP)
To process customer data, predict their behavior and analyze recommendations to gather valuable information and make business decisions, our Product ChatGPT people can easily integrate NLP into your chatbots to solve the problem.
Chat GPT Consulting Services
Improve your communication skills with the interactive GPT Chatbot using this new machine learning model. Also, GPT-3 is the best tool for application development as it provides good answers based on comparative data
Integration
Integrating ChatGPT into existing websites and mobile applications is another service we offer. Our effective chatbot development gives your business a powerful conversation and interaction with customers.
SUPPORT & MAINTENANCE
You can get full-time, guaranteed support and maintenance for your chatGPT application by contacting us. We can also help you manage the performance of your product while it's on the market.
Custom OpenAl Model Development
Improve your communication skills with the interactive GPT Chatbot using this new machine learning model. Also, GPT-3 is the best tool for application development as it provides good answers based on comparative data
Unlocking the Power of Artificial Intelligence: Our Experts to Build OpenAI Model-Driven Solutions
Our expertise in building reliable OpenAl model-based solutions like ChatGPT can revolutionize your company's operations. Also, using our team's expertise in various AI technologies, we can offer the best solutions that turn redundant data into useful insights.
Experience in Machine Learning
Our developers seamlessly use predictive modeling or NLP to build OpenAl model-driven solutions like ChatGPT. With our extensive knowledge of the various AI services, we can help you get the most out of your data.
Our top Natural Language Processing
AI developers can efficiently process multilingual files using tools such as natural language processing (NLU), natural language processing (NLP), and language and listening skills. By analyzing customer feedback and insights, we help generate data insights that can be translated into better business decisions.
Deep Learning
Magic
We specialize in using the GPT deep learning architecture for NLP tasks that use multiple neural networks to model complex data. Our deep knowledge of deep learning models allows us to create effective solutions that can change the way you do business.
The Power of Transformative Learning
Thanks to our expertise in transformative learning, we can reuse previous learning models in similar projects, which improves performance and reduces work time. By using advanced training models to solve specific problems, we produce effective and efficient solutions that help you stay one step ahead of the competition.
Industries We have worked with
Intrested In Lerning More About Our Service Offerings?
or you can mail us at sales@puretechnology.in